Our History
Only the history of an enterprise provides ground for its future prosperity and success.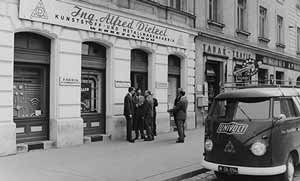 THE PAST

Innovation has always been a driving force in the beginning and the 70 years of our history. Shortly after the establishment of the company Dietzel Univolt introduced the first rigid plastic conduits to the market, followed by pliable corrugated conduits, fittings, cable ductings, draingage pipes and finally halogenfree plastic conduits.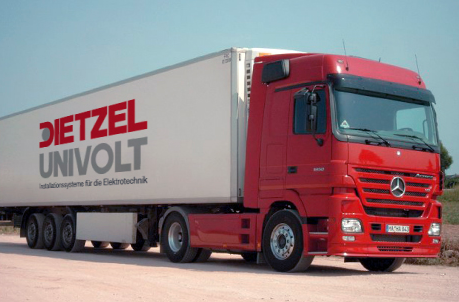 THE PRESENT
The brand name Univolt is today internationally recognized as a synonym for a vivid, innovative spirit and culture, first class product quality and service at the highest stage. The focus of our efforts is to increase the benefit for our customers.
Meanwhile, more than 40 % of our total production are sold abroad through national and international branch offices, regional distributors and joint-ventures in more than 80 countries all over the world.
Starting out as a small metall processing factory Dietzel has become a world-wide operating enterprise.

THE FUTURE
We consider our success in the past as an important source for the furture development of our business. Alonge with sustainable growth we believe that values like fairness, reliability and deliberateness were and will be determining our decisions.
We trust in our proven ability to bridge the gaps between decades of experience and bold visions of the future. In everything we do we have one clear goal in mind: always to be one step ahead.
Timeline
1938
Company founded by Alfred and Bertha Dietzel
1953
Development of the first plastic conduits for electrical installations (EVILON and UNIVOLT)
1959
Presentation of the first pliable plastic conduits for electrical installations in Austria (FX)
1960
Setup of first subsidiary outside Austria in Germany
1965
First UNIVOLT cable ductings
1971
Relocation of headquarters
1975
Introduction of the first pliable drainage pipe in Austria (FXD)
1980
Launch of the first halogen-free plastic conduits for electrical installations (HFT)
1986 - 1989
Expansion to Australia and China
1995
ISO 9001 certification
2005
Development of Turbo technology for high-speed electrical conduits
2010
Development of low-smoke halogen-free HFT conduits LSF0H